Tumisho Masha & Candice Mama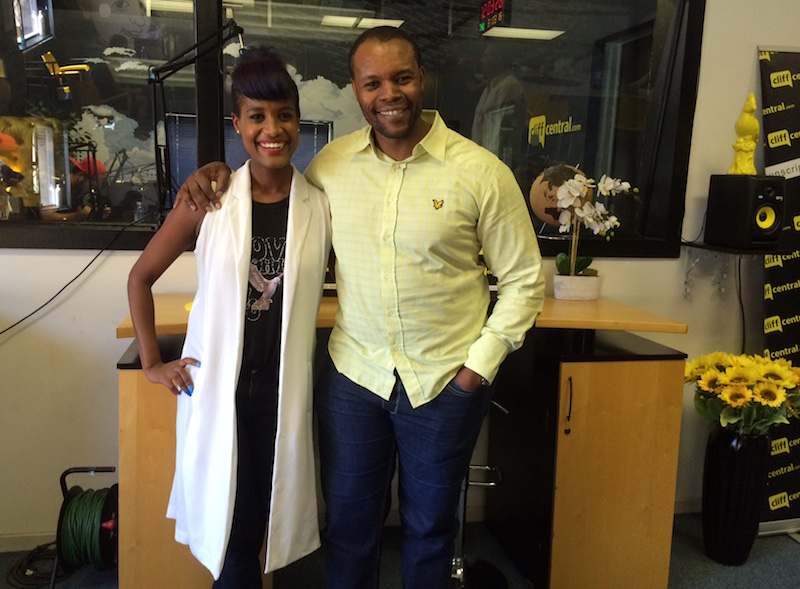 The #WeeklyMashup is an infectiously entertaining show that delves into the inner workings of relationships, lessons learned through our daily lives, and a mashup of what everyone is talking about. All done with a huge dose of humour!
Candice Mama started her work in forgiveness, reconciliation and trauma after her story of forgiving apartheid assassin and her father's murderer, Eugene de Kock, made international news. Having been inundated with requests to show people how she did it, she became a professional speaker. Candice has spoken at The Global Leadership Summit, The UN Femprow Initiative, as well as multinational organisations and leading universities. She starred in an acclaimed documentary – 'It's A Pleasure to Meet You' – on forgiveness and resentment that was showcased in France at The Louis Vuitton Foundation.
Tumisho Masha is a well known SAFTA-winning actor, producer and voice over artist. He was the first African actor to portray iconic leader Nelson Mandela in the international film 'Mandela's Gun', directed by the legendary John Irvin. He guest starred in NBC/Universal's latest hit series 'Blood Drive'. His international film credits include 'Beyond Borders', 'Drum and Catch a Fire', British TV film 'Kidnap and Ransom', the popular BBC drama 'Silent Witness', the Emmy award-winning HBO series 'No1 Ladies Detective Agency' as well as the hip social awareness film 'Shuga – Staying Alive' on MTV. His producer credits include, 'Isozo Connexion', 'The Stick Up' amongst others. He believes his greatest role is being a father.
Twitter:
@CandiceMama
@TumishoMasha
Facebook:
Weekly Mashup
Podcasts are provided for private, non-commercial use only. You may not edit, modify, or redistribute the podcasts without prior permission from CliffCentral.com